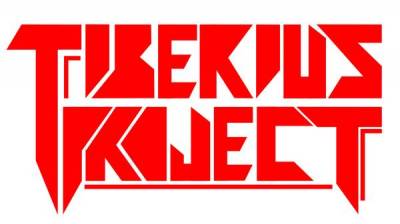 Tiberius Project (Interview with Dibih)
Dibih, I think for now there are not a lot of people in germany that know about Tiberius Project. It is getting better cause we at Das Hardrockradio playing your songs, but can you tell our readers about your and Dennis project and how it came to it.



Hello Kerb! Thanks for that opportunity! You Kerb and Das Hardrockradio rule!
Well, when we were teenagers we dreamed to make ourself music and to play in a band. Watching bands like Iron Maiden, Dio, Helloween ... playing Heavy Metal. They are our heroes until today.
We tried to form bands to play Heavy Metal, like our heroes, I had to stop to play because of studies and work, but Dennis tried with several bands. Until today he is involved with music.
Dennis has a studio, and he invited me to record an album with some old lyrics of mine. I am very good to write lyrics and create melodies.
I accepted his invite, we worked during one year, and was born the Tiberius projecT.



If I listen to your songs, it is hard to put your style in a existing category. Your music has its own style. How would you describe the music of TP?



Cool! Thanks! That's sounds good for me!
A lot of bands are copy of another good bands. Sure, we have influences, but to hear that Tiberius projecT has the self style sounds amazing.
We are listened this kind of comments, persons say that T-projecT looks like Sepultura, Kreator, Alice Cooper or Queensryche?!?!
I really don't know what we are Kerb, we only want to make the kind of music that we love! We don't have compromisse with business men or industry of music, we just wanna let T-projecT name in the history of Metal.
You and Das Hardrockradio are guiding and supporting us to reach this dream.



You told me that you actual work on a brandnew song called 'United for Metal'. Is it just an appetizer for a upcoming new album or does it stand for itself? And do you continue your music style with that song or try some new things with it?



During years we thought about to make a music to celebrate the Heavy Metal. A friend from MySpace, Koala, asked us to do it. We are working with this song during 6 months.
I think 'United for Metal' is a great song, I am sure you will play this song on Das Hard Rockradio forever.
Yes, we are working with a new album. Havier than the first one, how I said we have influences. But I don't want that T-projecT looks like Sepultura or Queensryche?!! ? I love these bands! I want that TP sounds like Tiberius projecT. We don't want be a copy of another band.




Dibih, you are the main songwriter. Where are you inspired from? Sometimes it seems like that you were very pissed if you wrote the songs. On the other side there are songs that have a positive touch. Is there a favourite theme you like in songwriting?



I have facility to write lyrics since I was a little kid. My instincts said me: 'Keep the lyrics with you, this will be important for you in future'. Well, it's happening now.
I can't to write nothing If I am happy. I think the best lyrics I write when I am down. Brazil is a sunny country, then I have to wait the winter or the girlfriend kick my ass to write lyrics (joke).
I think the lyrics are important, and have to transmit a message. I think we can change the world with the music, but I can't to write beautiful things if there are people dying of starvation and assassined in wars. The egoism of humanity let me sad.



You are a two person project with guest musicians during the recordings. Did you ever think about a tour in Brazil or other countries? Or do you leave TP as a studio project without live performances?



Yes, we are two persons, because it's easier for me and Dennis. We have a great sintony, and we make the songs quickly. With a lot of heads giving ideas the things don't move fast. Musicians have big egoes and never agree with nothing. We lived this in the past. There was fight and the band finished. We prefer to create the lyrics, arrangements and molodies without help.
We are thinking about to make a video! We will call the musicians to participate with the T-projecT, you will know more about these guys. We didn't put their name on Myspace or our album because they did't have a participation to create the arrangements, melodies or lyrics. All hard work is with me and Dennis.
Live perfomances? Sure! We want to do it, but we need to get structure and money. Passion and love don't move mountains. I will search for managers, producers and persons to support the Tiberius' projecT ambitions. We need to work hard to make the industry of music believe in us. We are working for someday to go and play in Germany Kerb. Yesterday was an utopia, after a dream, today: a possibility.




On your myspace site there are a lot of photos from a visit in europe, specially Berlin. What were your impressions if you visit Germany and do you like to do a trip to europe again?



Hey! I love trips, since I was a child I'd like to go to Europe. The dream was realized! I've travelled for a lot of places all over the world. Germany and Berlin is really special. Your country is so organized and civilized. Be sure, I will be back in Germany again, and we will drink a lot of beers to chat about Metal Music together.




Brazil is now a established place for excellent rock music. I think Sepultura has to be honoured cause they made rock music from brazil a lot more popular. What do you think about the music scene in brazil today? Is it easier to get signed to a label or is it still a foreign land for the record companies? As I know you are still not signed to a label?



You are right, In Brazil has excellents musicians, but the industry of entertainment and music are closed, few artists have chances. The talent not is enough, you have to know an important person to help and protect you. Here, we listen and watch only the same artists or musicians on TV and Radio for years. The underground doesn't have space.
Sepultura had to go out from Brazil to get success! Incredible! There are brazilians bands with success in Germany, USA or Japan ... and brazilians never heard about them.
For while we don't have motivs to get sign with a label, we want freedom to do what we want with the TP's songs.



What are your plans for the near future? Is there anything that your priorities are?



I have a good work in Brazil, music is a kind of hobby for me … My plans? Travel more, drink a lot of beer and keep fighting to put the Tiberius' projecT name in history of Heavy Metal. A lot of Metal Brothers are helping us! Thanks MetalWarriors!! Love you all! I hope to makegreat gigs for you in future.




As you know we play your songs on a german internetradio station. What does it mean to you it people for example in germany can listen to your own written songs?



Wow! We never imagined that someday this could be happen! It's a great reponsability!!!
Germany is so far and so near, I had a germany girlfriend, she taught me a lot of amazing things about your country. Germany culture has a great influence here in Brazil, specially in south of country.
DJs from all over the world are playing T-projecT songs, but you Kerb and Holger are special for us.
Germany Rocks!!! I love your country.




Your guitarist Dennis plays a lot of powerful parts that become a trademark for me to the sound of TP? Are you only work together if there is a recording coming up or do you come together in your freetime also?



Dennis is a great guitarrist. Because of Dennis the T-projecT is a possibility. He is my friend, sometimes I go to his home to eat pizza, to drink beer and to talk about music.
Years ago, Dennis told me about a dream: He dreamed that worked during all life with music, but only a band created by me worked! This dream is becoming a reality. Maybe Dennis be a clairvoyant, yeah! I hope so.




Are you alway working with the same guest musicians or do you decide from recording to recording new whom you want to invite working with you?



The persons are really curious about the ghosts musicians (LOL). But you have my promisse that we will give the name and faces of all persons involved with the project . Let's see what will happen in future. I think, for while, that's not time to give big steps.
There are a lot of fantastic musicians and bands trying their place under the sun. I think we have to walk slowly, but keeping walking.



Ok, at the end of this interview I wanna thank you a lot for spending your time for The Metal Fields. Is there anything you want to tell our readers here and the listeners of Das Hardrockradio.de?



Hey! Thank you Kerb, for giving us the opportunity to talk about Tiberius projecT. We really honored to talk with you and Rocker's Basement!
I hope to make live concerts in future, would be a pleasure for T-projecT to play in Germany.
I answered that questions listening Das Hardrockradio! You Rock guys!!!
Thanks for all support brothers!








---
Comments on this page:
Comment posted by Shantell Kennealy ,

18.07.2011 um 15:30 (UTC)

:
The guidelines you shared here are definitely valuable. Rrt had been such a fun surprise to have that waiting for me soon after i woke up this incredibly day. They are continually to the point and straightforward to learn. Thanks a ton for the valuable suggestions you've got shared proper here.

---
Comment posted by Norene Theriot ,

09.07.2011 um 18:51 (UTC)

:
Strange, your page shows up with a red hue to it, what color is the primary color on your website?

---
Add comment to this page: